SUISHOU NO FUNE Live Streaming!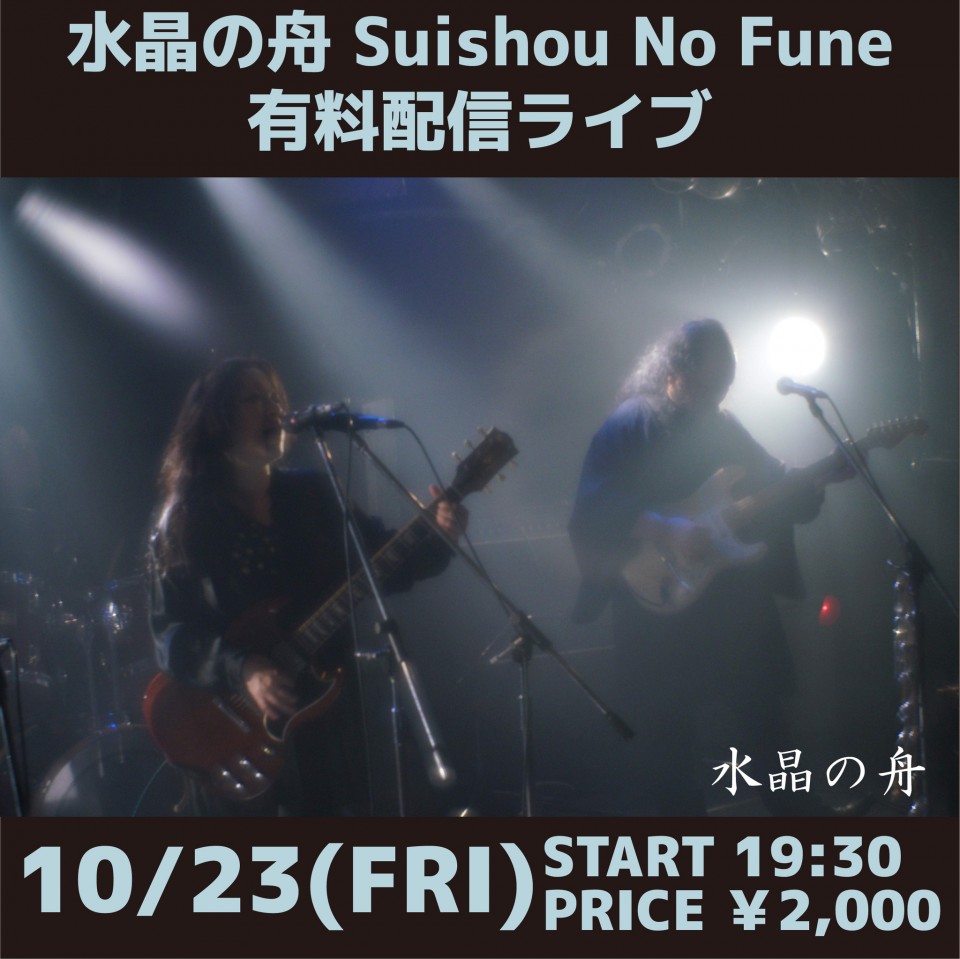 10/23/2020 (Fri) 19:00 JST


Available Period: until 11/6/2020 (Fri) JST
2,000 JPY
吉祥寺シルバーエレファント
@c:silverelephant_tw
SUISHOU NO FUNE Live Streaming!
【 UNDERGROUND SPIRIT vol.15 -SEITEI 】

This Streaming will remain for 2weeks

*Recommended internet environment
For PC → Chrome is recommended as the optical line browser
For smartphones and tablets → wifi (speed of 10 Mbps or more)
*Support
https://en.twitcasting.tv/indexsupport..


SUISHOU NO FUNE (Pirako vo.g. Kageo g. Hideo ba. Jun dr.)
cameraman: Kazuhiro Shirao

【Date and time】 October 23th 7:30pm(JP time)
Broadcast admission starts from 7:00pm(Please check the video and audio)
Live start 7:30pm-
*Because it is a live performance, it may change slightly. Please note.

【ticket】JPY 2,000
-Once purchased, you cannot cancel.
-You can watch recorded broadcast until November 6th with one purchase.
(You can purchase after the day of delivery)

Press the confirmation Button below to Log In and Buy Ticket
Other items
About Payments
Use your credit card to make payments.