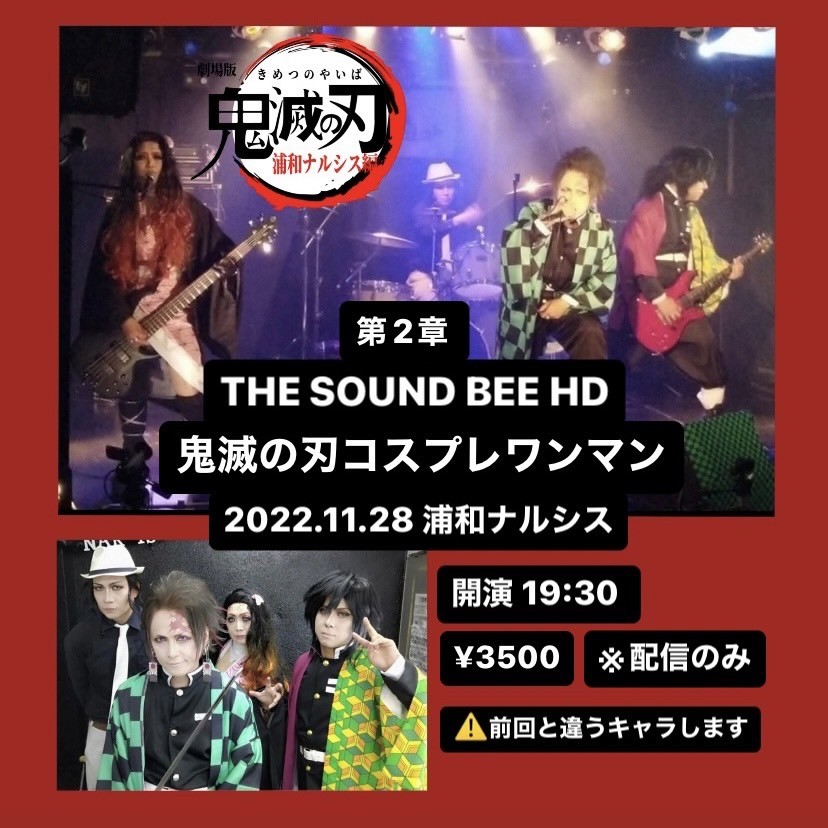 THE SOUND BEE HD will be held!!
"Demon Slayer: 鬼滅の刃" cosplay one-man vol.2!!

(Archive for 2 weeks: until 12/12)

Please take a look!!
It's a waste to see it only on stream, so please do it with quality!!
Videos for Premier Live (1)
Note: You can also watch videos for available period.
Purchase Ticket
Live has already finished. Videos may be available, but please check the available period before purchase.