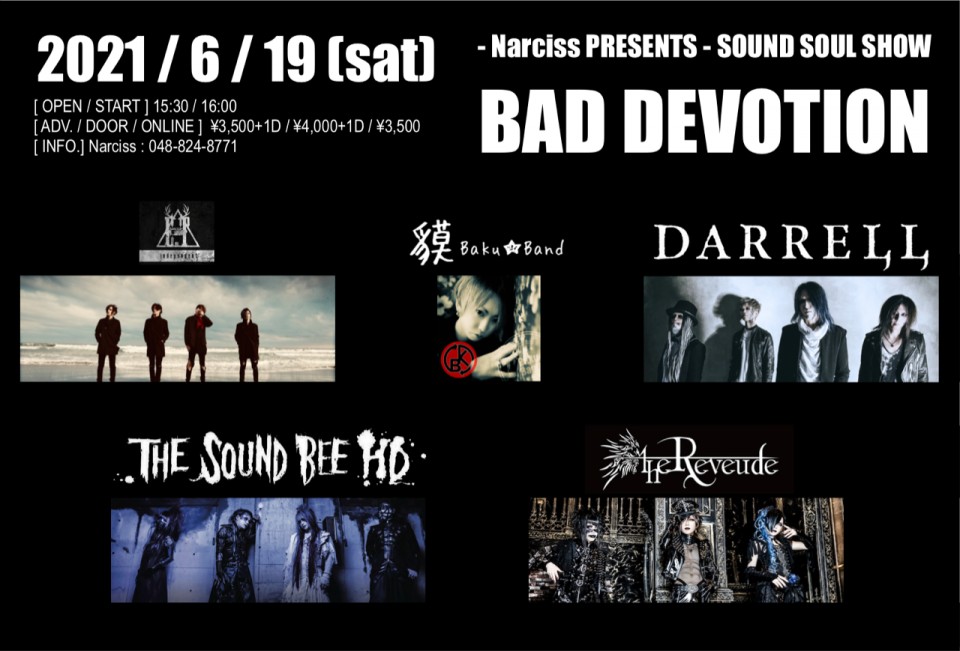 Delivering cool visual kei band drive events in Japan.
Live footage shot with eight high-quality turtles will make you feel like you are at the venue.
You can watch all 5 bands (2 weeks archive)
Performing artists
・DARRELL
・THE SOUND BEE HD
・貘 Baku☆Band
・E.T
・the Reveude-リヴード-
Look forward to the next visual kei live by LIVE HOUSE Urawa Narciss.
Please let us know the name of the artist you are looking for.
Videos for Premier Live (2)
Note: You can also watch videos for available period.
Purchase Ticket
Live has already finished. Videos may be available, but please check the available period before purchase.