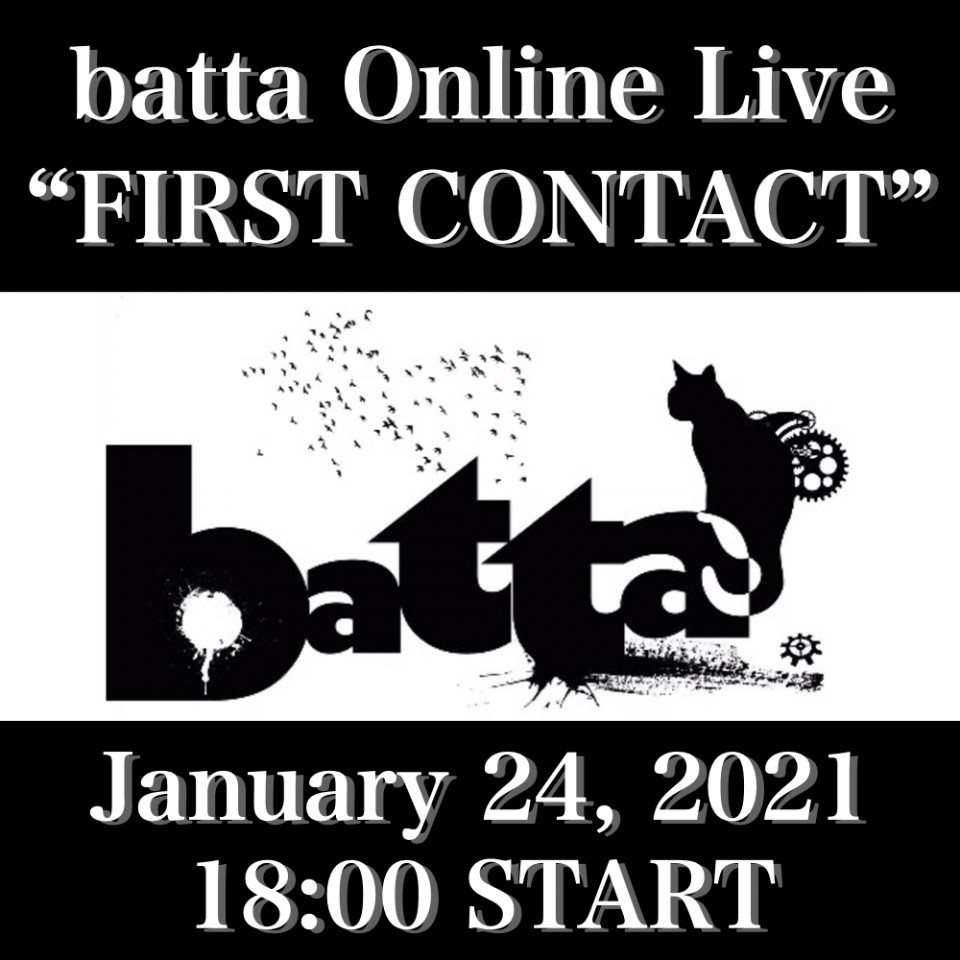 --- batta live streaming live, simultaneous worldwide streaming! ---




■ Live title
"batta Online Live" FIRST CONTACT ""

■ Scheduled delivery date and time
From 18:00 on Sunday, January 24, 2021

■ Appearance
Vocal & Guitar: Tatsu Hoshino
Guitar: Kiyo
Bass: Tomoyuki Homma
Drums: Yu-ya

■ Delivery ticket fee
3500 yen (tax included)
Supports credit cards, online banks, payees, convenience store payments, and Amazon Pay

■ Missed delivery (archive)
From the end of live streaming to 23:59 on February 7th
* You can watch it after purchasing the delivery ticket within this period.

■ [Click here for purchasing and viewing methods]
https://twitcasting.tv/helpcenter.php? ..




【Notes】
・ Performances may be temporarily suspended due to system failures. Please note.
-The image quality and sound quality may not be stable depending on the communication environment, settings, and model you are using. Please be forewarned.

【Prohibited matter】
・ Unauthorized reproduction on video posting sites, sharing sites, SNS, etc. is strictly prohibited. Please note that if you do not comply, you may be subject to legal action.