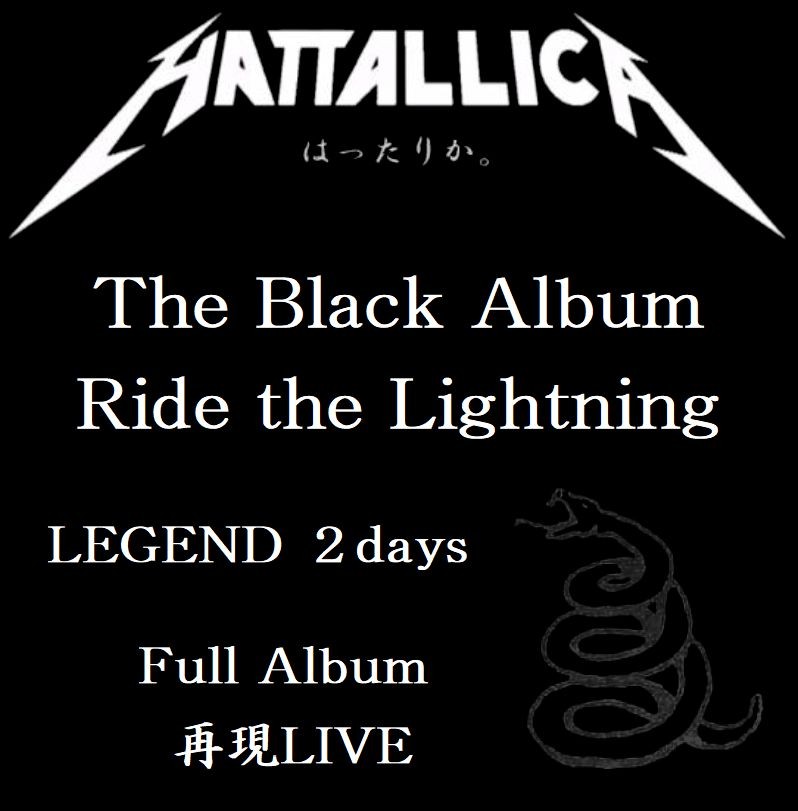 [ Ride the Lightning ] Full Album Live

Celebrating the 40th anniversary of METALLICA! !!

The first festival "ORION MUSIC FESTIVAL" by Metallica itself in 2012

I think many people wanted to go to a dreamlike live performance in New Jersey for 2 days.

And the 4 men who stood up

I told them that I wanted them to make their dreams come true.

And the dream comes true

I think it's a dream of many people as well as me

Next time should not be overlooked

[ Ride the Lightning ] Full Album Live

ORION MUSIC FESTIVAL is back ! ! !

★ Feb 20, 2021 Music Laboratory New World 17:30 START

Those who want to see at the venue ¥ 3,500 (1D included)
※ Those who want to see it live * Limited to 20 lucky people, (Deadline until Feb 16)

Click here for ticket reservation→ ken369369light@gmail.com
Please send the full name of the person who is coming.

http://hattallica.com/

PS.
Because we are serious! !! !!
We will deliver the best live performance by making full use of lighting, sound and video.

For troubles such as not being able to deliver or watch due to the customer's environment etc.
Please note that we cannot provide individual support or refunds.
Videos for Premier Live (1)
Note: You can also watch videos for available period.
Purchase Ticket
Live has already finished. Videos may be available, but please check the available period before purchase.